The Hands that rocks the Cradle can Rule the World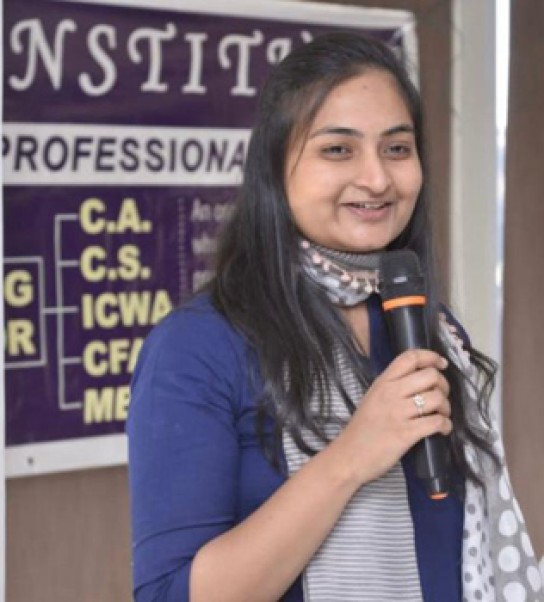 How can I describe a Woman? Is she just a girl, a daughter, a sister, a wife, a mother, a daughter-in-law?
She is a rare soul with sparkle in her eyes, a vintage heart and a beautiful mind. She is the one, who is considered to be the best creation of God.She is an unshakeable pillar with an ability to shine bright when no one knows of her pain.
History has very well witnessed the growth story of every woman starting from washing verandas at home to ruling the entire world by occupying few of the top most positions governing the entire economy. We have kept no pages unturned. From managing daily household chores to managing the entire economy. Women have always been considered multi-talented, managing multiple tasks at multiple times.
It is also said that,
"If you want something said, ask a man; if you want something done, ask a woman."
-Margaret Thatcher
From Household to Kitchen, From Defense to finance, From Singing to Dancing From Acting to Directing, From Entrepreneur to Manager, From Beauty to Marketing - You name it and we have it.The philosophy of my life is:
I want to run,
I want to fly.
I want to climb,
I even want to fail.
I just don't want to stop!
Hi, this is CA CS Dolly Sanjay Mehta, from the state of Gujarat with my very simple success story. I have been born and brought up in Rajkot in a well to do family. My Father is a Businessman, who actually had a dream of being a Chartered Accountant, but due to responsibility of earning bread & butter at an early stage of his life, he could not pursue Chartered Accountancy but he implanted the dream of Chartered Accountancy in my life & always inspired us to achieve at least one Professional degree in our life & become independent. I started my Journey from Nirmala Convent School, Rajkot completed my schooling and joined my dream course of CA along with my Chartered Accountancy I finished my Graduation
Meanwhile, I came across the Company Secretary Course and found that within the area of my interest so I opted for the same. While I was pursuing my studies, there were many people advising my parents that what is the use of educating girls so much? Only graduation would have been more than enough as they will get married & their education will be in vain as they will have to manage their family responsibilities. Few of them also suggested that don't make your daughter highly educated & professional as it would be very difficult for them to find a suitable partner to get them married.
But, my superhero, my Dad was very firm in providing us with the best of the education & all the required facilities. My Superwoman i.e. My Mom was my best trainer for Life. Fortunately I completed my Company Secretary, Chartered Accountancy Graduation Degrees. It was like my dream came true. And trust me this is the best feeling that you can ever have. I got married to a businessman and was worried whether I could actually use all my knowledge or it will be of no use but I was fortunate enough to have such supportive & open-minded in-laws who never stopped me from achieving new heights but rather they became my new support systems, especially my husband. He is the one who always inspires me to try my hands on something new without the fear of failure or hesitation.
Today, I am a practicing Chartered Accountant, with a vital role in managing a conglomerate of different companies with all the legal fences and compliances. This has helped me in serving both the families, my dad's business as well as my in-laws family business. I also like to spare some time to pursue my hobby of imparting education. I work as a visiting faculty in well-known institutes of my city.
My sister, who selected the same path, is also a CA CS and is heading one of the NBFCs & busy creating her own Success Stories!!
My message to all the members of our Fraternity is that: Life is not full of roses, it also has thorns. But never quit. Life for all of us is a roller coaster ride starting from early morning when others are deep asleep; we wake up early and burn the midnight oil to complete a day's task. At last, I would like to end up by quoting a beautiful poem describing all of us:
You are special
As a daughter you are bubbly and cute
As a wife, you are strong and loving
As a mother you always care
As a grand mom, you are always there
As a woman you make life worth living